The positive effects of volunteering can last a lifetime for both those who are being helped and those who are doing the helping. Giving back to the community can have many benefits for volunteers, from gaining new skills or a new sense of purpose.
Through volunteer mentorship programs, Big Brothers Big Sisters aims to decrease the number of disconnected youth in Riverside and San Bernardino counties. We believe empowered youth have the potential to change our world. As a volunteer with Big Brothers Big Sisters, individuals help to create real change in our community—one child at a time.
If you are passionate about supporting the next generation, here are three ways to volunteer in the Inland Empire.
Three Ways People From All Walks of Life Can Volunteer in Inland Empire
Volunteer Opportunities for the General Community
At Big Brothers Big Sisters, we believe that every child is born with potential. But one-third of our nation's youth are growing up without a positive role model.
Are you 18 years or older? You can volunteer in the Inland Empire as a mentor and ignite a child's potential. Volunteers are matched with a child aged 6-16 and spend a few hours twice a month together. The smallest moments can have the biggest impact on a child's life, so volunteering as a mentor can be as simple as playing catch at a local park or grabbing a slice of pizza.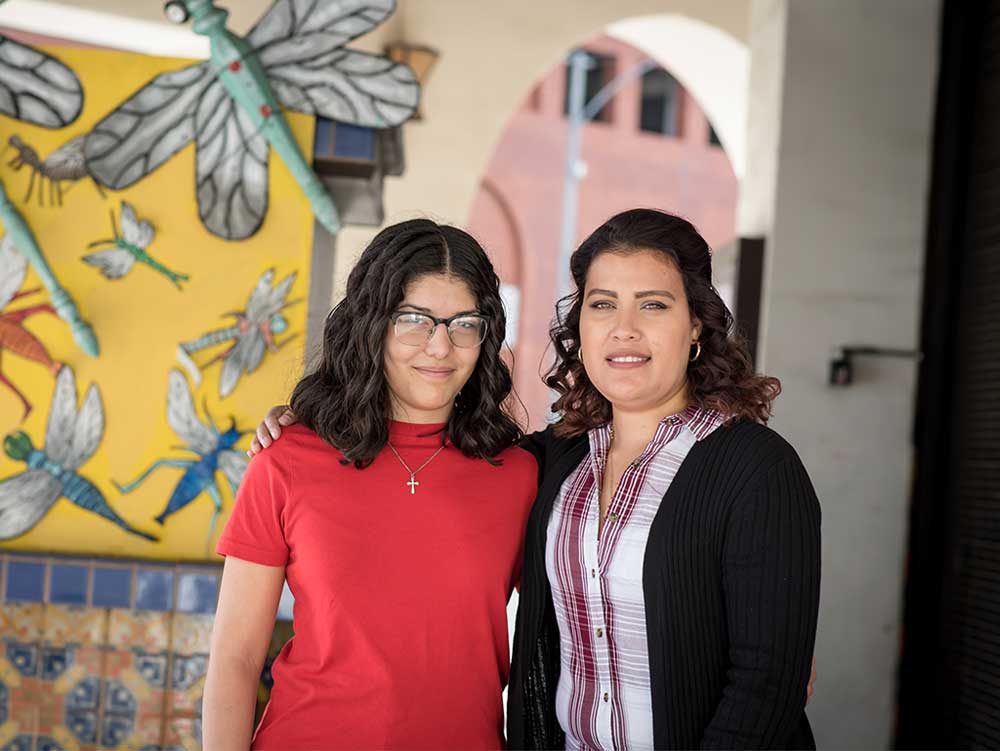 "Suppose out of the 8,760 hours in a year, people took a few of those to share with a child who needs someone in their corner," says Estela Rubio, a mentor to Anissa and the 2021 Big Sister of the Year. "We would see so many benefits for our communities: lower dropout rates, higher college enrollment rates, healthier lifestyle options, improved interpersonal relationship skills. Being a mentor is not only making a difference in one young person's life, it is impacting our entire community."
Click here to learn more about how you can volunteer in the Inland Empire as a mentor.
Volunteer Opportunities for High School Students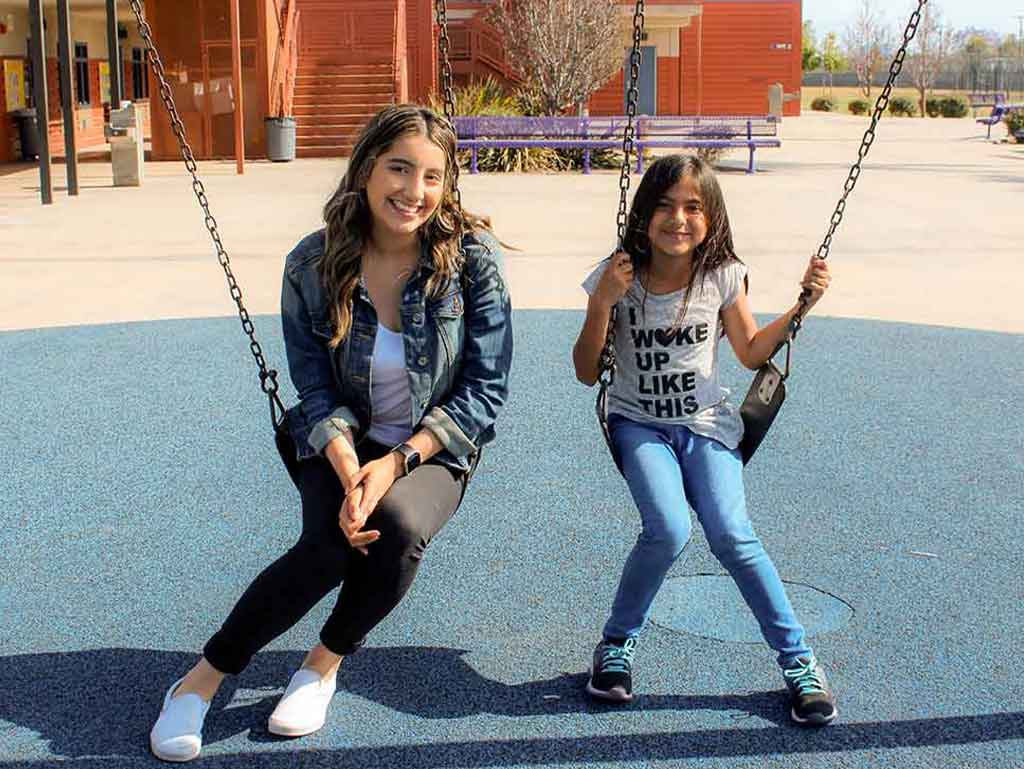 Volunteer and leadership experience have become must-haves for prospective college applicants. And more high school students are seeking volunteer opportunities that align with their personal and social interests. Through one-to-one mentoring, Big Brothers Big Sisters is cultivating the next generation of leaders, change makers and advocates.
In the High School Bigs program, high school students volunteer once a week to serve as role models to elementary school youth. While supporting their mentees' academic achievement and interpersonal skills, volunteers are also learning to build meaningful relationships and find their own voices as community advocates and philanthropists.
A dual-impact program, High School Bigs truly benefits its volunteers, helping launch these future leaders into college, career and beyond.
Volunteer Opportunities for Employees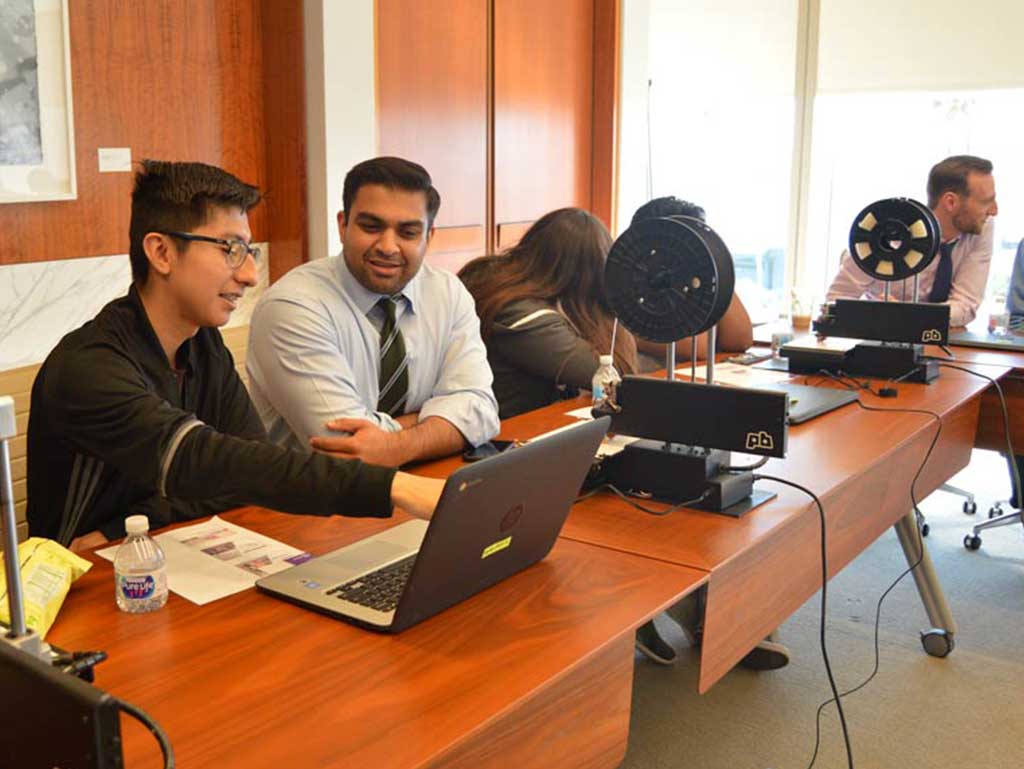 If you want to feel more engaged with your community and your company, giving back with your fellow employees is a positive way to create company culture and increase job satisfaction. Corporate employees at participating Workplace Mentoring companies can volunteer in the Inland Empire and support local youth as a corporate mentor to a high school student.
Corporate mentors meet with their mentees once a month for one-on-one time and collaborative group activities aimed to help students find college and career success after high school graduation.
"I am a mentor to be a positive role model in a person's life," says Yanique Alce, a corporate mentor at Keenan & Associates. "To give guidance, motivation, support and help make a difference in their life."