In a world of causes, we make a difference by creating professionally supported, one-to-one matches for youth who want to realize their full potential.
Through mentoring, we aim to decrease the number of disconnected youth in Orange, Riverside and San Bernardino counties. Empowered youth have the potential to change our world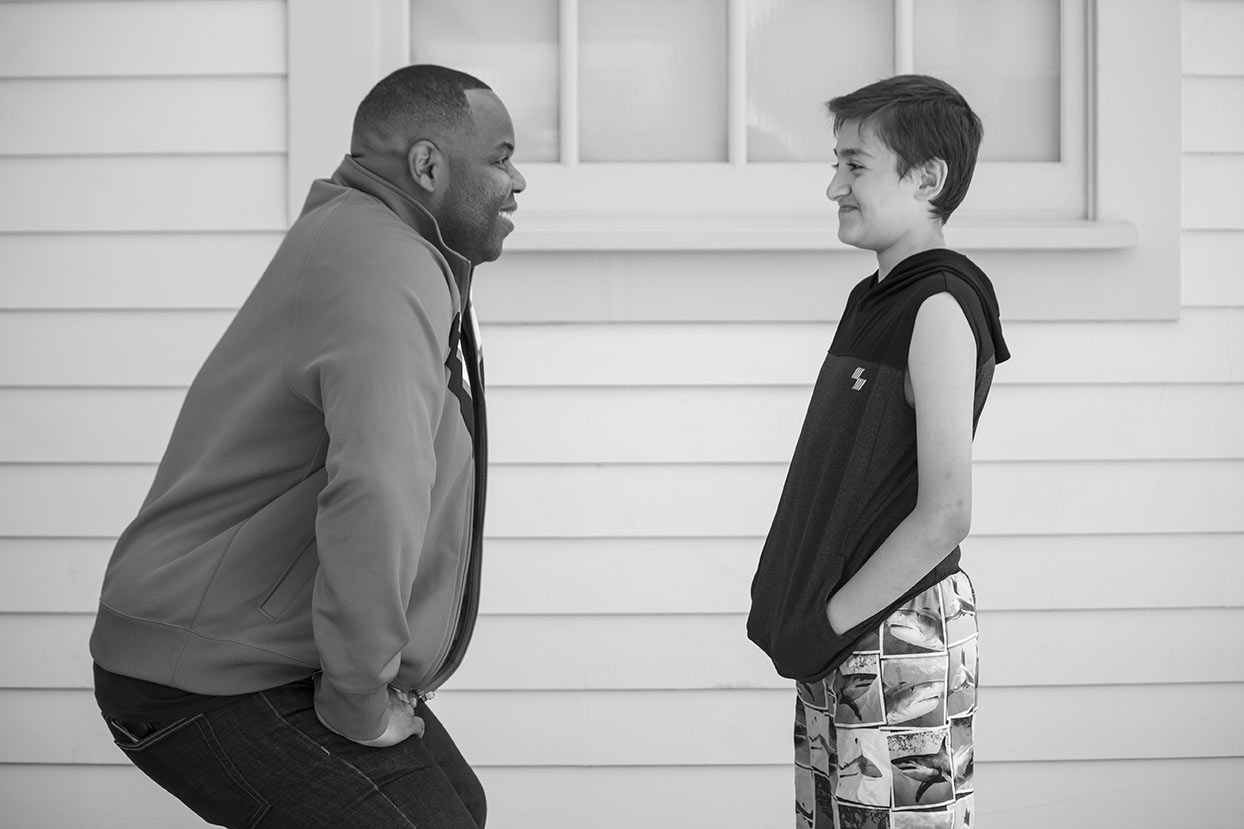 We believe in a diverse, equitable, and inclusive program and workplace where all youth, volunteers, stakeholders, and employees regardless of their gender, race, ethnicity, national origin, age, sexual orientation or identity, education or disability, should have the opportunity to achieve measurable life success.
Our mission is to provide children facing adversity with a strong, enduring, professionally supported one-to-one mentoring relationship that creates pathways for the future and a mentor for a lifetime. As we are the sum total of all our stakeholders; staff, volunteers, families, board members, and investors, it is imperative to effectively recruit, train, support, and engage all stakeholders in an effort to evolve our programs and drive outcomes that meet the needs of our community. We lead with a strong and living culture that is inclusive, meaningful, significant and purpose-driven. A culture that guides our daily actions and drives toward a lasting and positive impact. We believe in diversity, respect, collaboration, resilience, innovation and excellence. We believe in a strengths-based leadership approach focused on justice and rooted in a culture of learning.
As a mentorship organization dedicated to igniting potential in the youth and young adults we serve, we are also dedicated to unlocking the potential of our staff, stakeholders, and volunteers by leveraging individual strengths to honor who they are and make the largest impact on our communities. We lead with clear purpose and meaning that translates to measurable life success for every child served through our program. We believe through mentorship equity is possible.
Big Brothers Big Sisters delivers one-to-one mentoring to youth facing adversity through four program models. We provide the training, resources and support necessary for each match to succeed.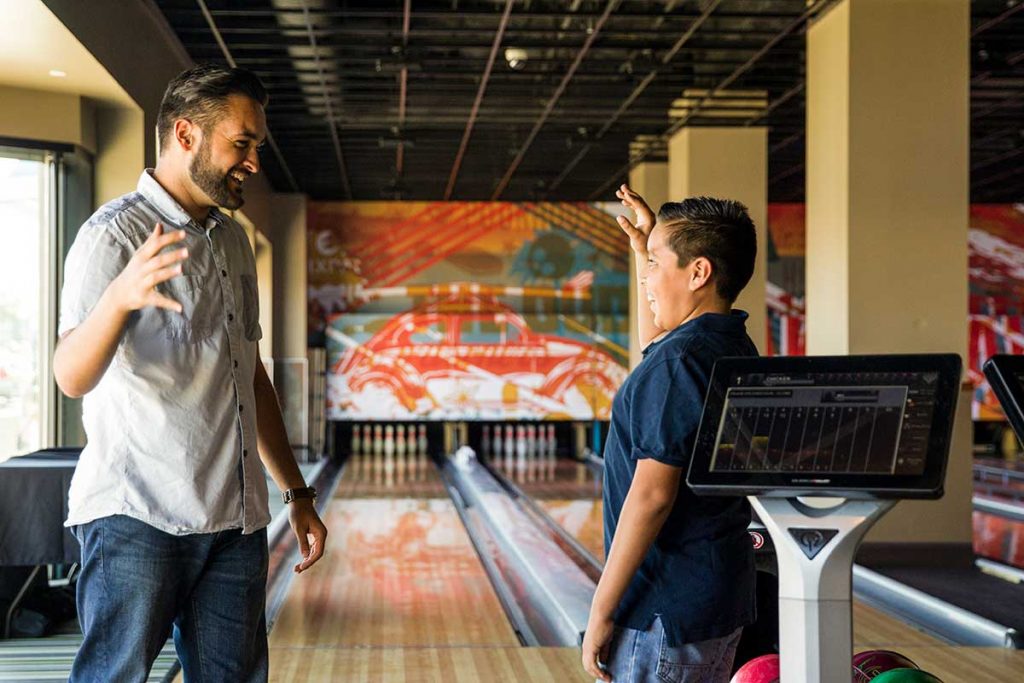 Volunteers are matched with children ages 6 to 16. Matches plan activities twice a month based on their own schedule.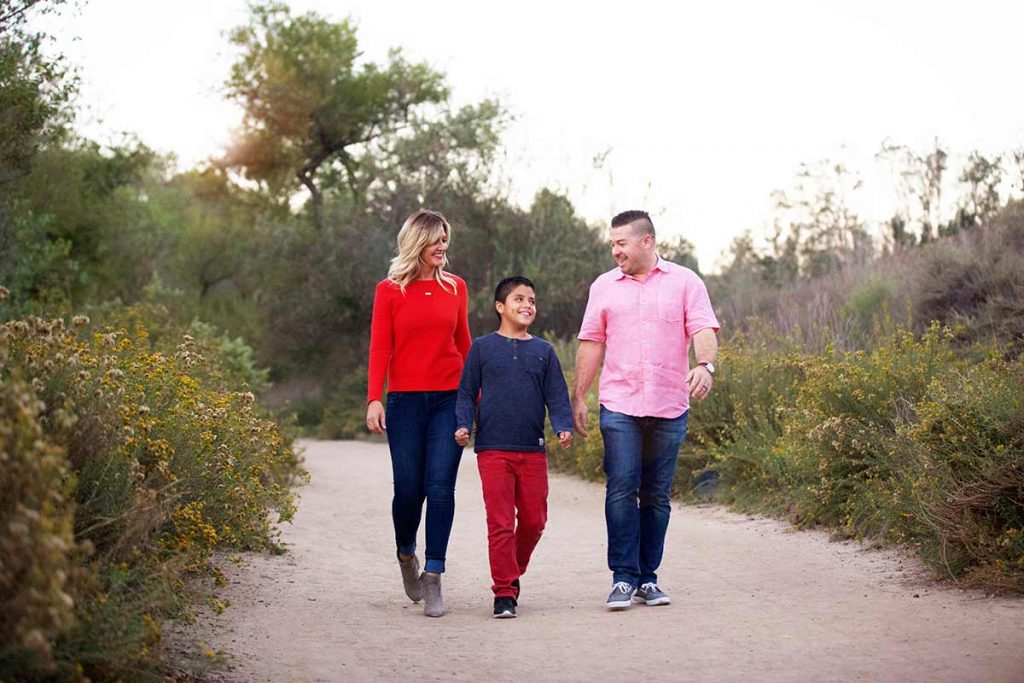 Two adults age 18 or older in a relationship for 2+ years
Two volunteers are matched with a Little Brother age 6 to 16. Big Couples spend time with the child twice a month together or on their own.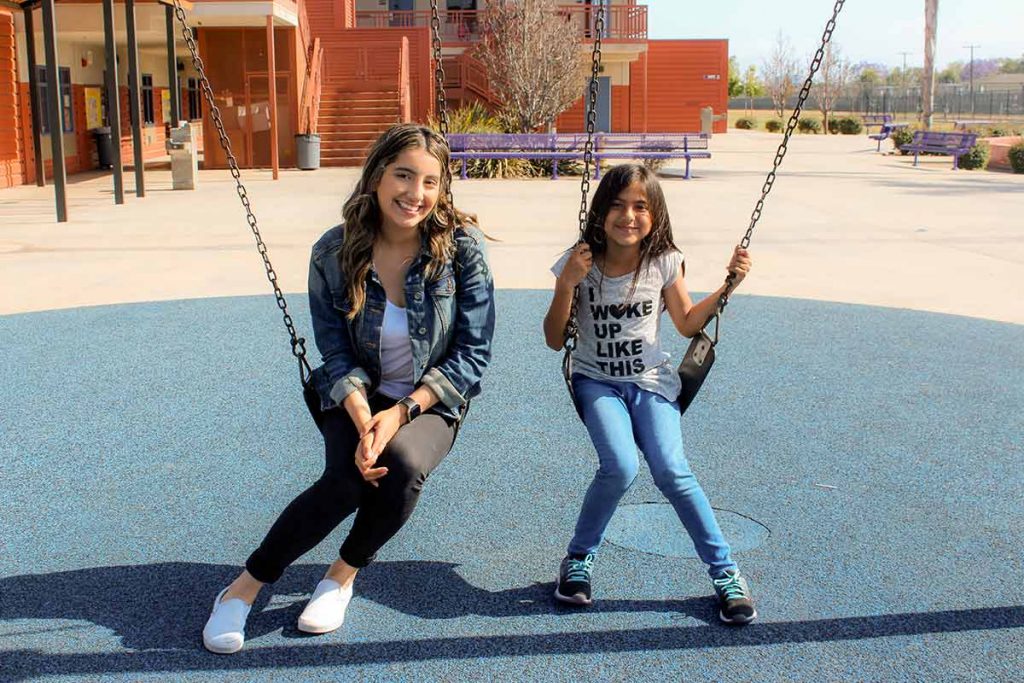 High school students grades 9 – 11
High school volunteers are matched with elementary school students. Mentoring sessions take place once a week after school at the elementary school for one hour and are led by a Big Brothers Big Sisters program specialist.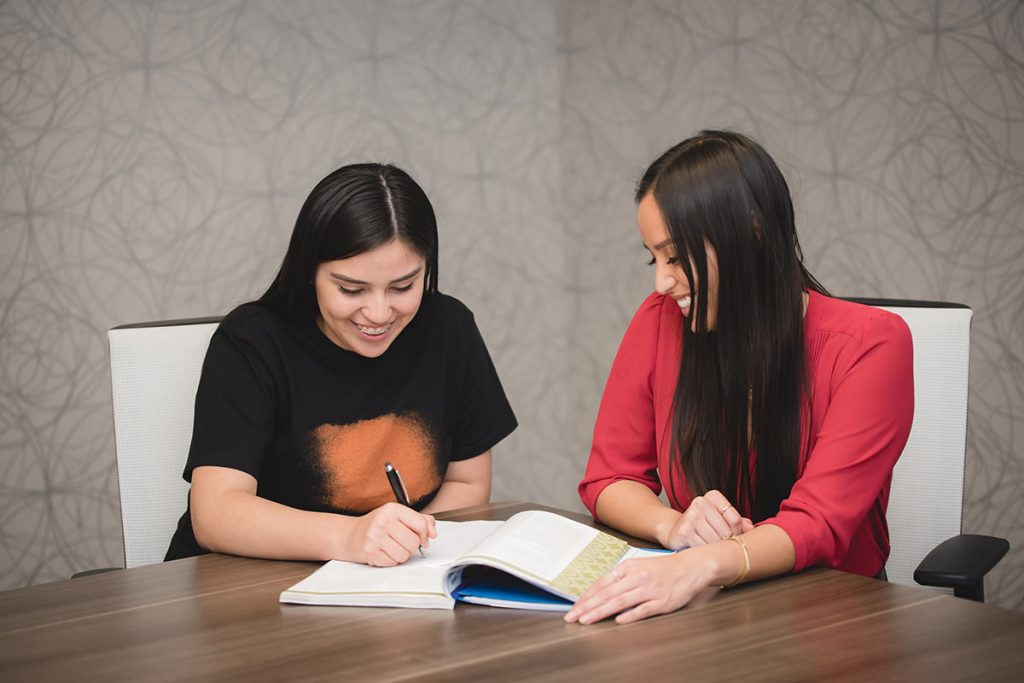 Corporate employees at a participating Workplace Mentoring company
Employees are matched with high school students and meet once a month at company headquarters. Sessions last 90 minutes and are facilitated by a Big Brothers Big Sisters program specialist.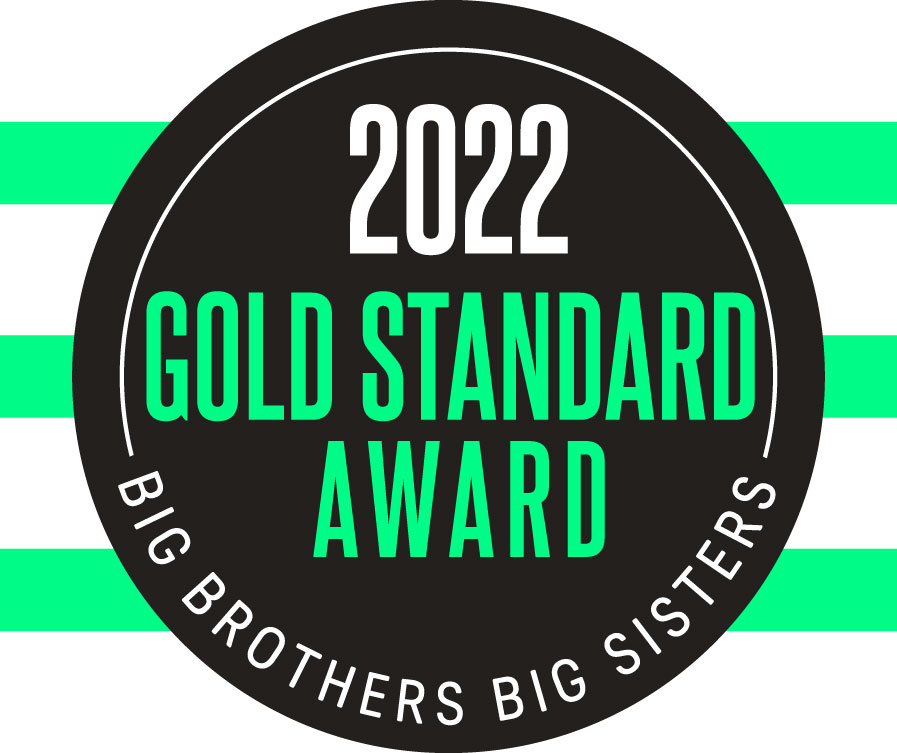 2022 BIG BROTHERS BIG SISTERS OF AMERICA GOLD STANDARD AWARD
For outstanding team leadership in providing 1-to-1 mentoring programming for local youth
Big Brothers Big Sisters of Orange County and the Inland Empire has been recognized as a 2022 Big Brothers Big Sisters of America (BBBSA) Gold Standard Award Winner. Every year, the BBBSA Nationwide Leadership Council, made up of local Big Brothers Big Sisters agency leaders and board members, selects agencies for excellence in the organization's signature 1:1 youth mentoring program
The Gold Standard Award recognizes agencies that have increased their revenue and grown the number of mentors and youth who are matched through the program, year over year.
 

Out of 225 agencies across the country, we are one of 26 organizations to receive this top honor.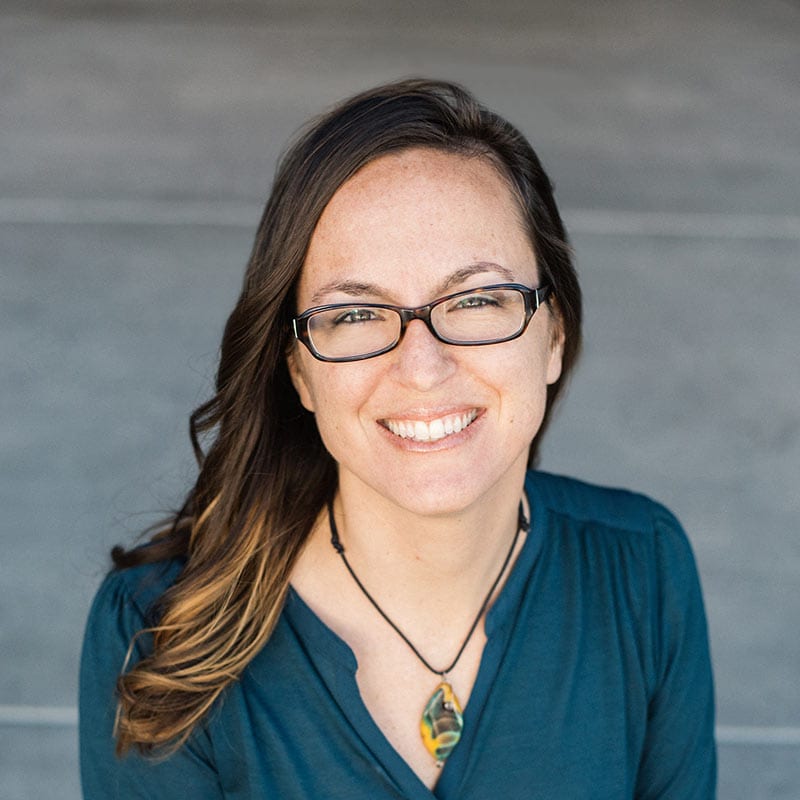 JENNIFER O'FARRELL, EXECUTIVE DIRECTOR
As executive director of Big Brothers Big Sisters of the Inland Empire, Jennifer spearheads efforts and services to combat human trafficking and prevents vulnerable youth from poverty, abuse and victimization through strategic and systematic one-to-one mentoring. Throughout her career, she has consulted, contracted with and worked for various nonprofits to ensure agency success through innovative and outcome-based measures to increase capacity and quality of programs, curriculum, services and funds.
Her leadership in the region has created pipelines and services for underserved youth to reduce child abuse, break cycles of generational poverty and increase academic attainment. She has served as president of the YWCA, founding member of The Pick Group, appointed board member to the Riverside Public Utilities, board member of San Bernardino City Unified School District's Making Hope Happen Foundation, and the Parkview Community Hospital Foundation.
Henry Walker – Board Chair
Patty Arvielo – Vice Chair
Cary Hyden – Secretary
Erin Boyl — Treasurer

Matt Bailey
Kurt Belcher
Phil Berry
Steve Blanc
Steve Borowski
Tim Crosson
Brian Davis
Peter Desforges
Michael Fox
Robert Friedman
Paul Fruchbom
Elliot Gordon
Chris Ivey
Blake Johnson
Guy Johnson
Joe Juliano
Jason Krotts
John Lenell
Dave Moellenhoff
Navin Narang
Scott Nelson
Jim Pickell
Todd Pickup
Chris Reedy
Tom Reyes
Tim Ryan
Caroline Sabo
Brian Stevens
Meital Taub
Gus Theisen
Kim Thompson
Bradley Todd
Erik Anderson
Victor Cisneros
Jim Davenport
Amanda Deniston
Chris Foster
Vince French
Fred Grand
Dr. Jacqueline Gustafson
Kathryn Gutierrez
Ernie Hwang
Eugene Kim
Brent Lee
Jeremiah Lee
Ken Lineberger
Jonathan Mitchell 
Erin Phillips
Dennis Shannon
Matt Stowe
Gustavo Theisen
Chris Venhoff
David Werner
Brett Zour
Kelly Bell
Rusty Cochran
Craig Davis
Robert "Bob" Gedeon
Cyndi Light
Bill Olien
Sonya Sanders
Shawn Sorensen
Kristin Stolte



It's your money that keeps us going and enables us to start more kids on the right path, so you have every right to know how it is used. Big Brothers Big Sisters of Orange County & the Inland Empire is a 501c3 (tax-exempt) organization.