Mentorship Awards Celebration
Our annual celebration honoring and promoting that every young person has a readiness plan and a mentor by their side.
We celebrate life-changing mentoring friendship every day and now set aside a special time each year to recognize the amazing champions who help us achieve our mission to BE THERE and stand in the corner for our young people. These champions are investing in the future workforce giving children and young people the chance to succeed.
THANK YOU FOR JOINING US FOR THE
2023 MENTORSHIP AWARDS CELEBRATION
APRIL 13, 2023
6 PM - 8 PM
For more information contact kjoseph@iebigs.org | 909.303.2681


Our mentors are volunteers investing in our youth and creating opportunity for their mentee to help them create a brighter future for themselves, their families, and their communities. 

Big and Little of the Year

WorkPlace Mentor of the Year

College Mentor of the Year

High School Mentor of the Year


 This award recognizes a corporation that has demonstrated generosity in promotion and support of Big Brothers Big Sisters. Recipients are chosen on the basis of consistency of giving, support to areas of greatest need, and impact across the region.

Children need a village and partnerships are vital to strengthen our neighborhoods and communities where children live, go to school and reside.

Given to an elected official who has shaped or advanced policy, programs or campaigns to support youth and mentoring initiatives.
Big and Little of the Year
High School Bigs Mentors of the Year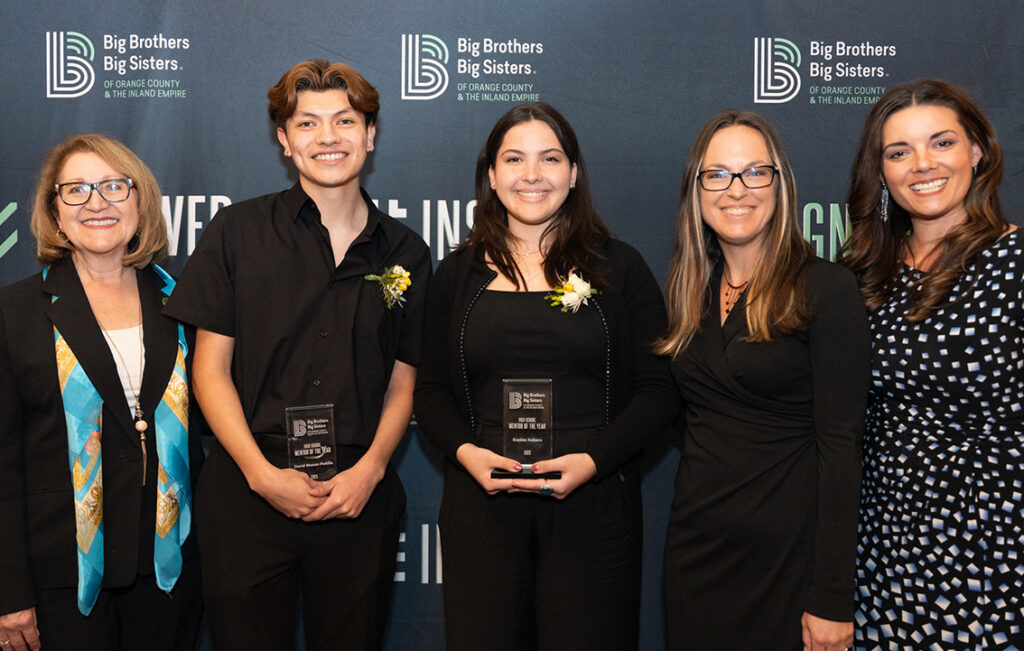 Kayden Sejkora, Roosevelt High School
& David Munoz-Padilla, Fontana
COLLEGE Bigs MENTORs OF THE YEAR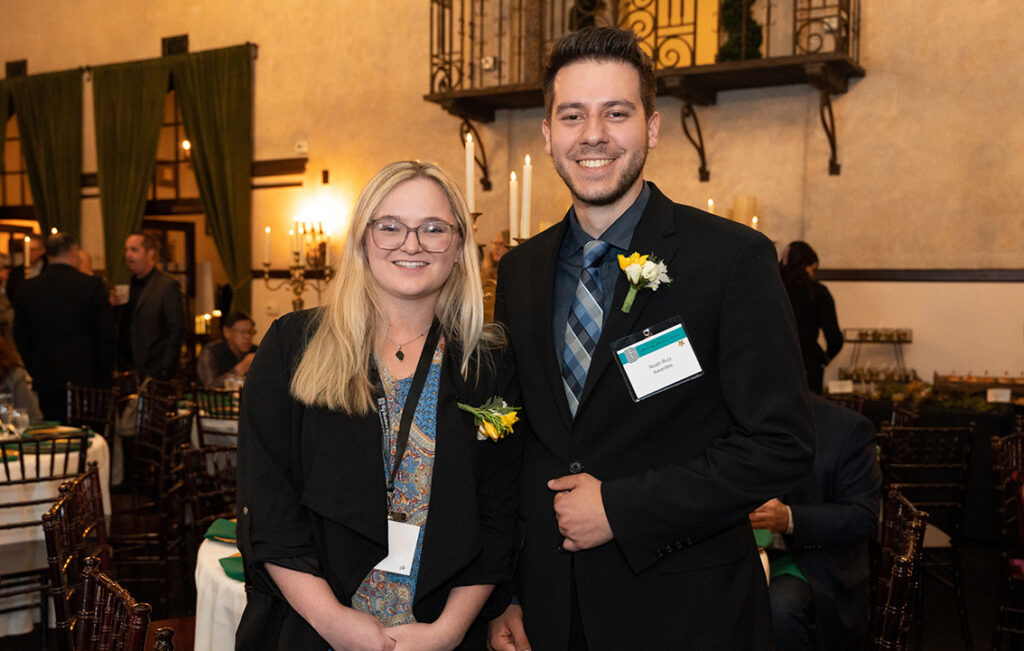 HANNAH BERGMAN, CALIFORNIA BAPTIST UNIVERSITY &
NOAH RUIZ, UNIVERSITY OF CALIFORNIA, RIVERSIDE
Workplace Mentoring Mentors of the Year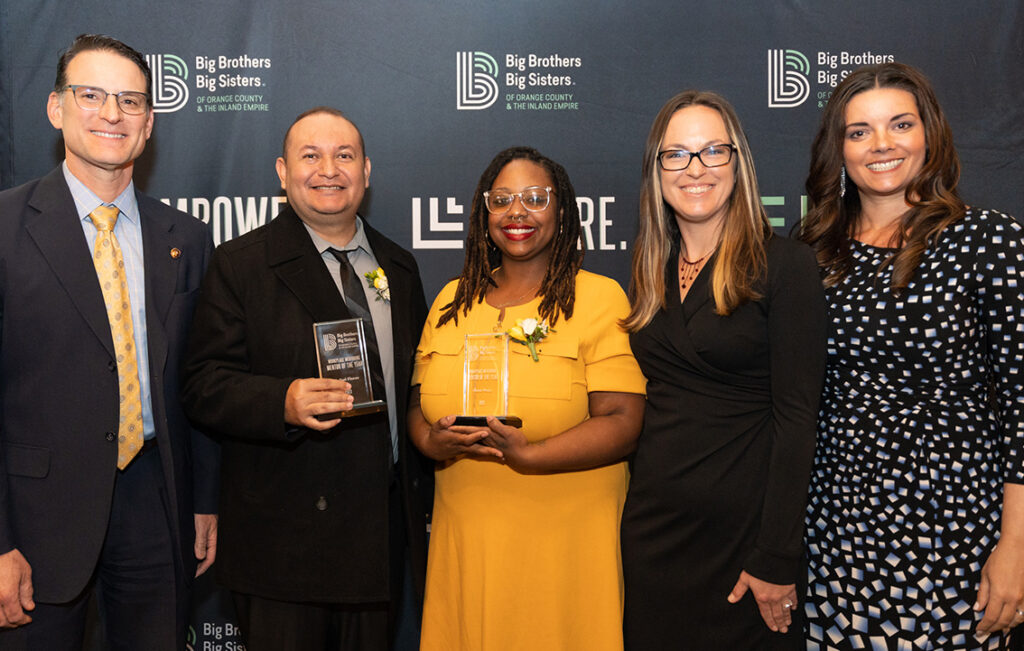 Eboni Wells, Bourns, Inc. &
Rafael Flores, Corona Police Department
Community Partner of the Year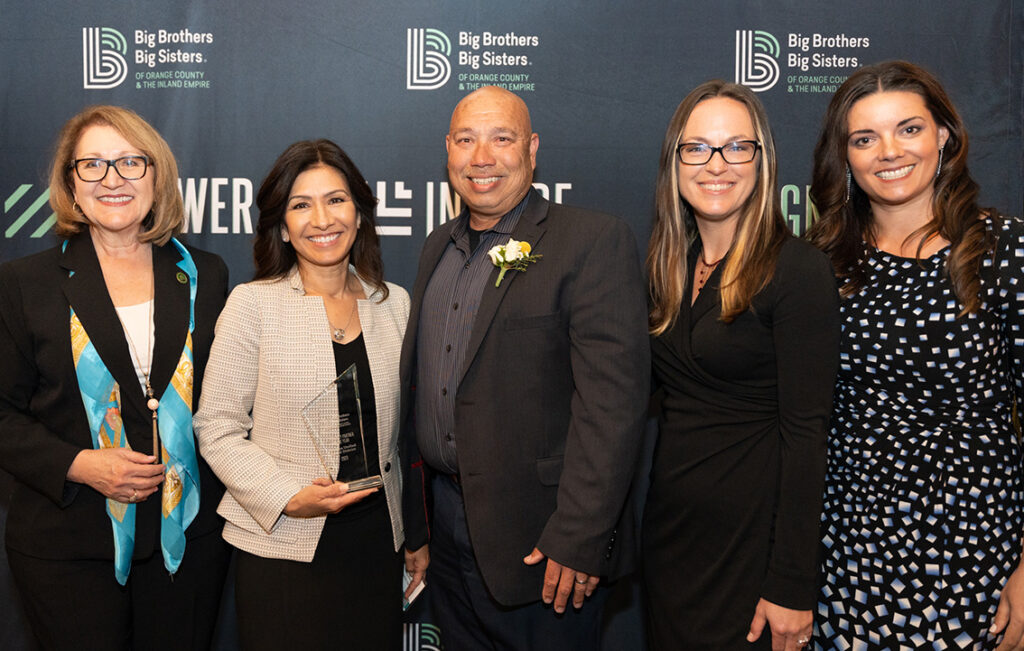 Fontana Unified School District
Coporate Parner of the Year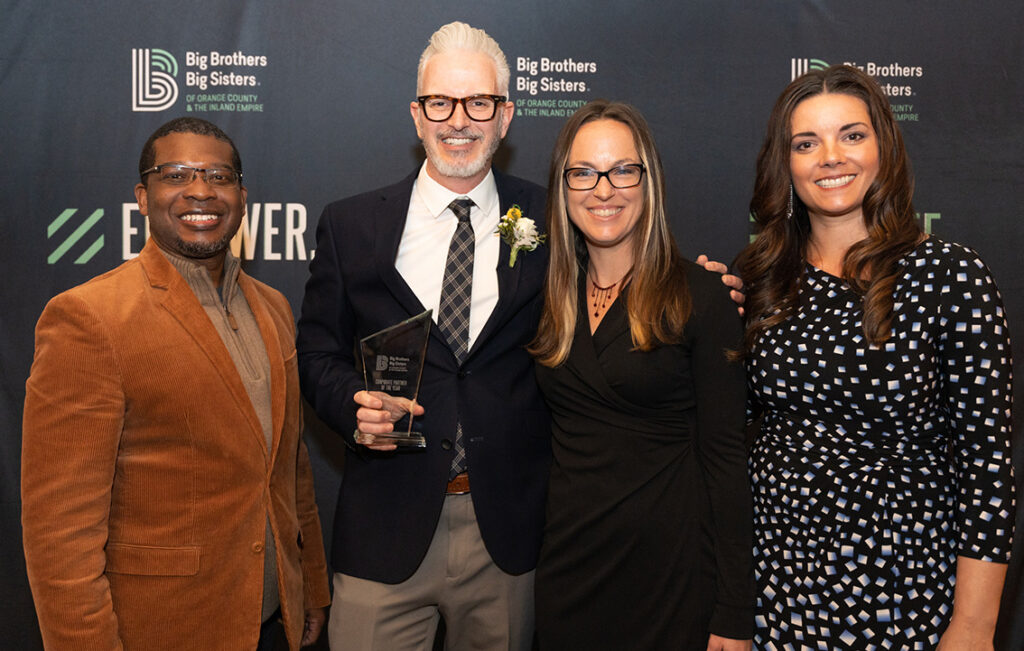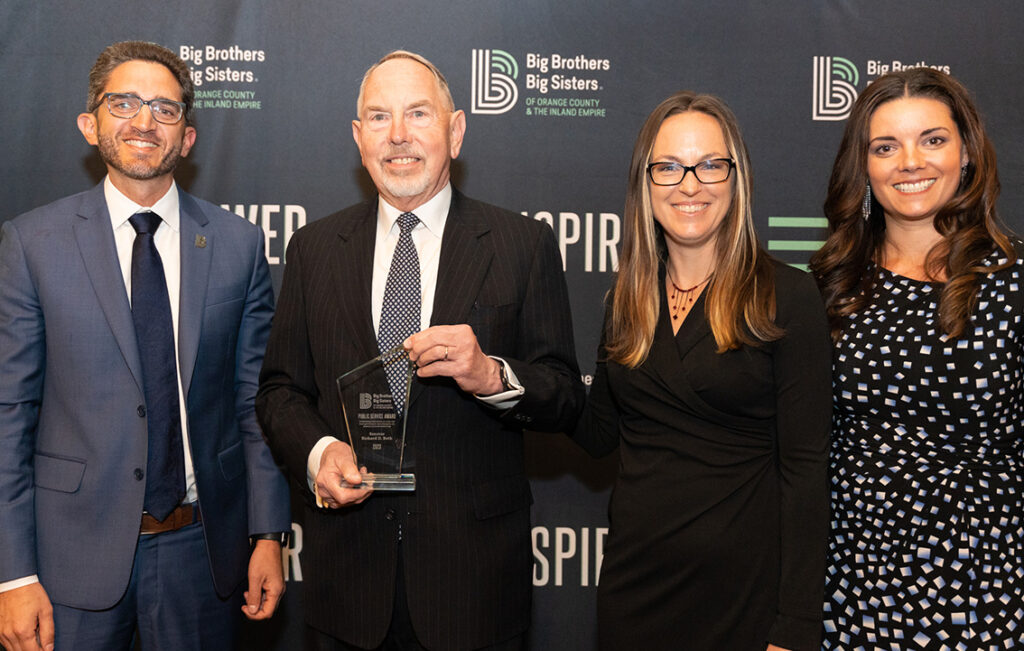 BIG OF THE YEAR
Daphne Burnett
BIG OF THE YEAR
Alex Rajewski
COLLEGE MENTOR OF THE YEAR
Evelyn Atencio, CSUSB & Chase Kito | UC Riverside
WORKPLACE MENTORING BIG OF THE YEAR
Jennifer Binkley, CEO of Altura Credit Union &
Gordon Bourns, Chairman and CEO of Bourns, Inc
COMMUNITY PARTNER AWARD RECIPIENT
Riverside Unified School District
CORPORATE PARTNER AWARD RECIPIENT
Dot Dot Smile
Legacy Sponsor: In honor of Gus Theisen, Founding Board Member
Presenting Sponsor: iHerb
Gold Sponsor: Octoclean
Silver Sponsors: Parkview Legacy Foundation, PNC Bank
Bronze Sponsors: Beacon Pointe Advisors, Waters Edge Wineries
Partner Sponsor: Rich and Josephine Erickson
BIG OF THE YEAR
Tyler Hungerford & Ashley DePottey
HIGH SCHOOL MENTOR OF THE YEAR
Big Sister Keilani Barba, from Centennial High School in Corona Norco Unified School District and Gabriel Astilleros, from Norte Vista High School in Alvord Unified School District
WORKPLACE MENTORING BIG OF THE YEAR
Yvette Fields from Keenan & Associates
COMMUNITY PARTNER AWARD RECIPIENT
California Baptist University's College of Behavioral Social Science
CORPORATE PARTNER AWARD RECIPIENT
Exit Alliance Reality
VISIONARY LEADER
Gus Theisen
National Mentoring Month Sponsor, Dot Dot Smile
Jeff Thompson
Walter's Automotive – Porsha  – Steve and Cathy Kienle
Majestic Realty Foundation
LaVecke Corp
SunErgy
The Salted Pig
Water's Edge Wineries