Every year, Big Brothers Big Sisters recognizes two outstanding volunteers who have gone above and beyond as mentors. The Big of the Year winners are announced on Thank Your Mentor Day, part of National Mentoring Month.
Daphne Burnett has been named our 2022 Big Sister of the Year for being an unwavering support system to her Little Sister Ameera and encouraging others in marginalized communities to step up to mentor vulnerable youth.
DAPHNE BURNETT, 2022 BIG SISTER OF THE YEAR
BIG SISTER TO AMEERA SINCE 2020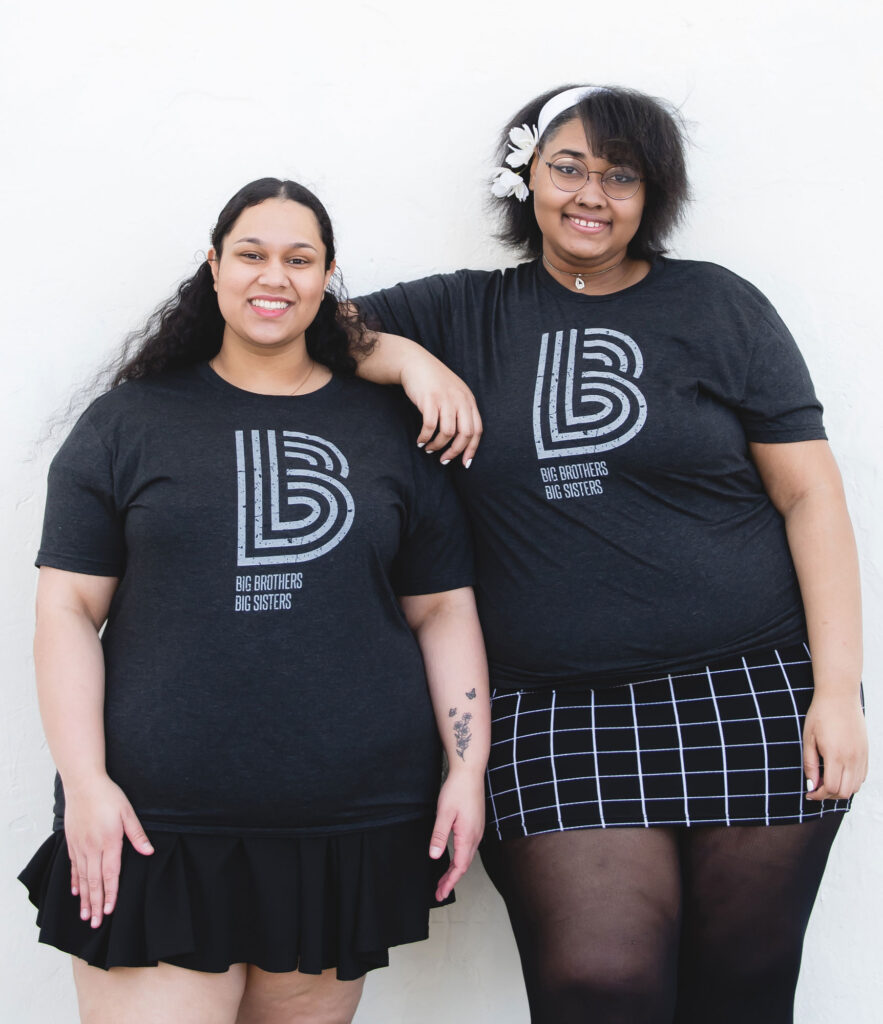 Daphne was a 20-year-old college student when she answered the call to become a Big Sister. Despite her busy schedule as a medical student, she says she felt compelled to volunteer because she saw herself in the promising youth in our program.
"As a child, I often imagined what it would be like to have someone to trust wholeheartedly," Daphne said. "Someone who would not judge me and who would encourage my passions. I wanted to be that person for someone else."
In early 2020, Daphne was matched with her Little Sister Ameera. With only a five-year age difference between them, she was concerned she might not have a lot to offer her Little. Instead, Ameera's confidence began to soar because she had a role model from a similar background as hers to look up to.
Before being matched, Ameera did not think that college was a possibility in her future. After spending time with Daphne—studying together, seeing how she navigates college life—that has all changed. Like her Big Sister, Ameera now plans to go into the medical field and wants to be a psychiatrist to help others. Daphne even helped Ameera win a scholarship from Girls on the Rise so she can explore the colleges of her dreams.
"Being young and in school myself, I really get to lead by example," Daphne said. "I need to show Ameera that it is okay to be scared and to fail, but you have to be brave and continue to push through life."
When the pandemic hit and both Ameera's and Daphne's schools went virtual, they leaned on each other for support. Ameera made it through her first day and conquered her fear of being on camera because Daphne was on the phone for moral support. Daphne says she was able to stay motivated in school because she wanted to set a good example for Ameera and make her proud.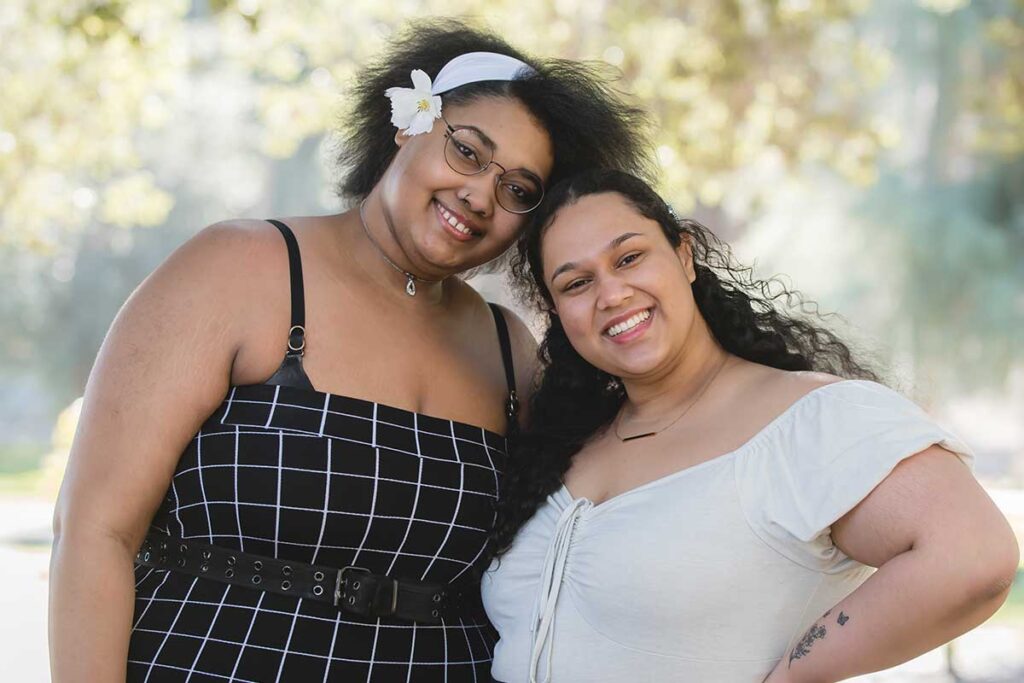 Not only is Daphne dedicated to her Little Sister Ameera's growth, she is also passionate about advancing the mentoring movement. This year she participated in our Big Pride campaign, encouraging other members of the LGBTQ+ community to become mentors. By sharing her voice, Daphne's goal is to inspire more people from different walks of life to believe in their ability to be a great Big to a child who just needs someone to believe in their potential.
"Ameera truly has become a part of my family. I look forward to exploring new places together, being a shoulder to cry on, and so much more. I am so proud of her, and I cannot wait to see her fulfill all her goals and passions!"
---
To take the first step to becoming a Big, visit iebigs.org.volunteer.