In the dual-impact High School Bigs program, elementary school mentees receive support in academic achievement and interpersonal skills while high school volunteer mentors develop their strengths as young leaders and philanthropists.
At the end of the academic year, Big Brothers Big Sisters recognizes two mentors who have gone above and beyond to not only make an impact on their mentee, but also on their peers and community. Dubbed the Bigs of the Year, the high school volunteers will also receive a scholarship thanks to the generosity of Trielements Fitness.
Continue reading to be inspired by the resiliency of two emerging young leaders.
Meet Our Bigs of the Year: High School Volunteer Spotlights
Megan, Centennial High School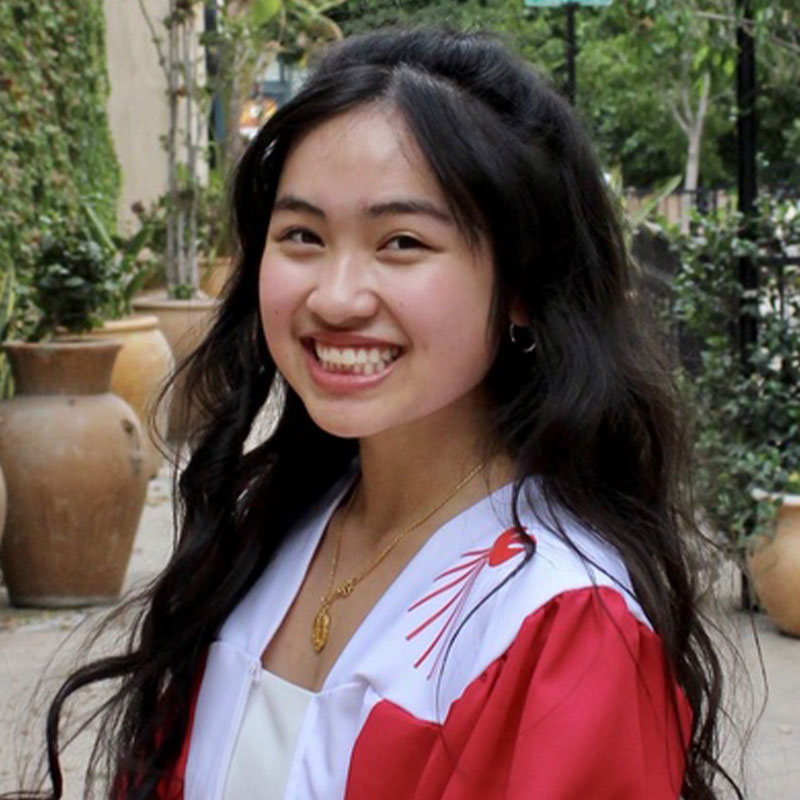 Megan joined High School Bigs as a freshman, and from the very start she has stood out as an inspiring leader and advocate for mentorship. Megan has been matched with two elementary school students during her four years as a high school volunteer and has a lasting impact on both mentees.
As a high-achieving student herself, Megan has provided academic support and guidance to her mentees. She also focuses on improving her mentees' social skills to empower them to become a vocal leader in class.
Not only has Megan stepped up as a mentor, she has also found her voice and influence as the former treasurer and now president of her school's Big Brothers Big Sisters club. In these roles, Megan spearheaded fundraisers—one of which raised $3,000 for school supplies for the elementary school. She has also played a proactive role in collaborating with Big Brothers Big Sisters staff and school personnel to enact changes that will benefit the High School Bigs program at Centennial High School for years to come.
With her passion for philanthropy and dedication to uplifting the next generation, Megan will continue to lead and influence our local community and beyond.

Click here to watch Megan interview Big Brothers Big Sisters of the Inland Empire Executive Director Jennifer O'Farrell.
Cori, Ramona High School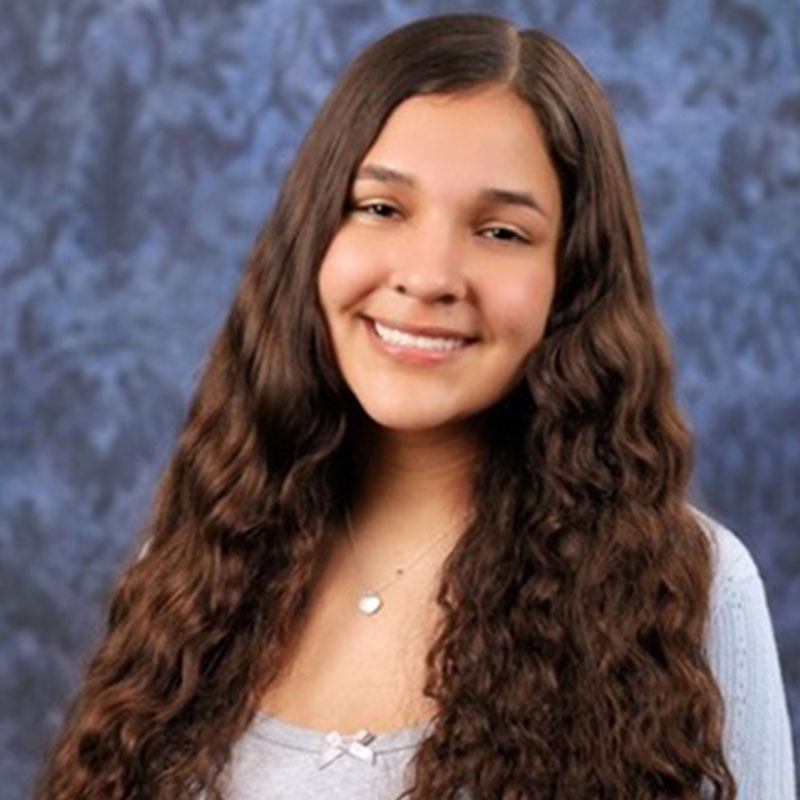 Cori has made an incredible impact on her mentee in the three years that they have been matched. When her mentee lacked academic or emotional support because of her parents' busy schedules, Cori was there to help with homework or lend a listening ear. Cori's mentorship has been essential to building her mentee's knowledge and fueling her relationships with others.
In addition to being an outstanding mentor to one child, Cori is also the first high school volunteer at site to speak up to support any mentee who might be having a difficult time. She also provides guidance to other peer mentors to help make the experience a valuable and rewarding one for everyone in the program.
Cori says that being a part of High School Bigs has taught her the importance of creating time in her schedule to help others. This experience has helped her to become a more caring, selfless leader, which Cori foresees will help her better assist patients in her future career in the medical field. With the skills and experiences she has gained with Big Brothers Big Sisters, Cori will continue to succeed while giving back to others in her community.
Click here to read what Big Brother Big Sister staff member Carla had to say about Cori's impact on the program during last year's Month of Gratitude.
Follow us on social media to congratulate the 2021 winners on Tuesday, May 25 and Thursday, May 27.