BBBS UPDATES ON RESPONSE TO COVID-19
Last updated: March 16, 2020
At Big Brothers Big Sisters, we are built on the foundation of one-to-one connection. During this difficult time, we remain committed to all of our Bigs, Littles and their families. We want to do our part to keep them safe and healthy, and also ensure they do not lose the valuable relationships they've built through our program. 
As an agency, we are requesting that all matches minimize physical contact until further notice. While physical proximity has become a new challenge we all face, it also creates an opportunity for our matches to further develop their meaningful connections via phone, video chats and even writing daily letters. Communication is and will always be a powerful tool in mentorship. 
We will continue to support those in our program with thoughtful case management, while also enhancing efforts to provide tools that will help Bigs and Littles cultivate connection in a time of social distancing. 
We thank everyone who is a part of the Big Brothers Big Sisters community — from volunteers and families to donors and local partners — for continuing to believe in the value of connection. Now, more than ever, we can stand together and demonstrate the power that mentorship can have in helping our community through this challenging time. 
Our partner, Listos California, provides Californians with access to resources that can help them better prepare and protect themselves in the face of disaster. We invite our community to utilize the tip sheets below to learn safety measures, discover reliable news sources and understand important health terms as the world responds to the COVID-19 pandemic.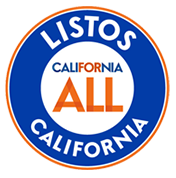 If you would like to support Big Brothers Big Sisters so we can ensure our programs continue without interruption,  you may do so by making a donation this link.