Every year, Big Brothers Big Sisters recognizes two outstanding volunteers who have gone above and beyond as mentors. The Big of the Year winners are announced on Thank Your Mentor Day, part of National Mentoring Month.
Nathan Iverson, 2021 Big Brother of the Year
BIG BROTHER TO ANDERSON SINCE 2017
Nathan Iverson has been named the 2021 Big Brother of the Year for his advocacy on behalf of our agency in the Riverside community and for being a strong support system for his Little Brother Anderson.
Nathan was first introduced to Big Brothers Big Sisters in college and was moved to action after hearing the impact mentorship can have on the high school graduation rates of underserved youth. With a passion for education, Nathan knew he had to get involved.
"I began to reflect on if I was living out my values of equality and service in my local community," Nathan said. "At the time I was not volunteering anywhere, and Big Brothers Big Sisters helped me change that, beginning a path of realigning my words with my actions."
Three years later (and now a professor at California Baptist University), Nathan is guiding his Little Brother Anderson on his path to graduation. Nathan stays involved with Anderson's academics, helping with homework and checking in with his teachers. Outside of academics, Nathan serves as an important male role model for Anderson, whose father passed away more than a year ago. Nathan has helped Anderson through this loss, providing tools to process his emotions in a healthy way.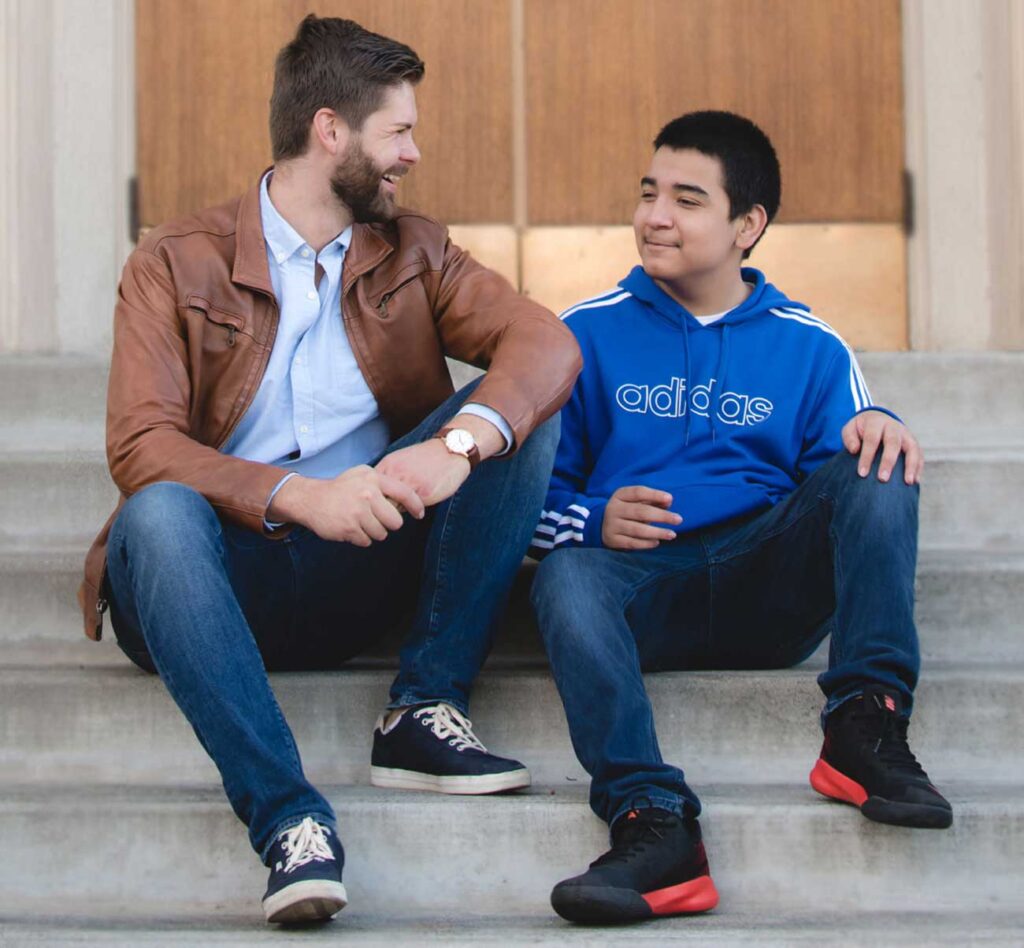 "Mentorship is two-way," Nathan said of how much he has learned in return from being a mentor. "Anderson has mentored me in how to love his neighborhood. He has taught me how to listen, and he has led me in empathy."
Nathan's passion for youth mentorship and ties to the Riverside community have led to numerous partnerships and volunteer inquiries. Through his advocacy and agency support, Nathan has helped us match children in our community with caring mentors of their own.